Keynote Speakers
Stefan Ingves
Stefan Ingves is Governor of Sveriges Riksbank and Chairman of the Executive Board. He was appointed Chairman of the Basel Committee on Banking Supervision in June 2011.
Mr Ingves also chairs the Advisory Technical Committee of the European Systemic Risk Board. He is a member of the ECB General Council, of the Board of Directors of the Bank for International Settlements and Governor in the International Monetary Fund.
Stefan Ingves has previously been Director of the Monetary and Financial Systems Department at the International Monetary Fund, Deputy Governor of the Riksbank, Director General of the Swedish Bank Support Authority and Director General for the Financial Markets Department at the Swedish Ministry of Finance. Mr. Ingves holds a PhD in economics.
---
Jorge Pérez Ramírez
Jorge Pérez Ramírez holds a PhD in Economics, graduating with the highest distinctions. He has worked in the banking sector for 35 years, as an external auditor, banking supervisor, director of problematic risk and foreclosed assets, and as the person responsible for the accounting regulation of banks.
Since 1989, he is a financial economics and accounting professor at the National University of Distance Learning of Spain (Universidad Nacional de Educación a Distancia de España) and since 2015 he has consulted for the Department of Financial Stability of the Bank of Spain.
He is an author of various studies and books regarding banking accounting, derivatives, financial instruments and banking history and risk, and has participated as a speaker at numerous seminars, workshops and meetings both at universities and at training centers for banking supervisors and high level executives from Latin American central banks.
Panel 1: Challenges for a sustainable bank industry
Rudy Araujo Medinacelli
Rudy V. Araujo is the Secretary General of ASBA since July, 2000.
With financial and public regulatory and policy design and implementation experience stemming from his professional development as: ASBA's representative before Core Principles Liaison Group and the Basel Consultative Group of the Basel Committee on Banking Supervision; International Consultant on Structural Reforms and Financial Sector Development; Vice Minister of the Presidency of Bolivia; Executive Director of the National Statistics Institute of Bolivia; Undersecretary of the Pension's System in Bolivia; Bank Supervisor at the Superintendence of Banks and Financial Entities of Bolivia; Business Statistics Instructor at Western Illinois University.
---
Andrés Portilla
Andrés Portilla is the Managing Director of Regulatory Affairs at the IIF. He is in charge of leading the activities of the Regulatory Affairs department, which covers the whole spectrum of regulatory policy issues of interest to internationally-active financial institutions. His work covers topics related to prudential standards (both on capital and liquidity) for banks and insurance companies, systemic risk, cross-border resolution, financial infrastructure, international accounting, securities as well as regulatory policy issues in the context of emerging markets. The Department also spearheads the dialogue and interaction with international regulators and policy makers in the above areas.
Mr. Portilla has over 21 years of experience on financial regulatory issues. In his native country, Colombia, he occupied positions in the regulatory affairs departments at the national Banking Association as well as commercial financial institutions. He also practiced law in the area of banking and financial markets.
Mr. Portilla holds a JD and a Specialized Degree on Banking Law from University of Rosario in Colombia, a Masters in Comparative Law LL.M from Pennsylvania State University in the US and a MBA from Bocconi University in Italy.
---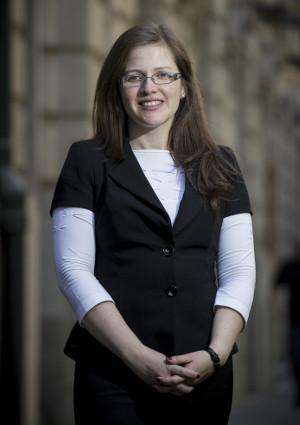 Nancy Silva
Nancy Silva is Research Director at the SBIF since August 2014. She previously worked at the Central Bank of Chile as senior economist in charge of bank monitoring and regulation and as tutorial Fellow at the London School of Economics.
Ms. Silva holds a mathematical engineering degree from Universidad de Chile, a MA in Economics from Université Catholique de Louvain -la-Neuve and a EDP-PhD in Economics from the London School of Economics.
---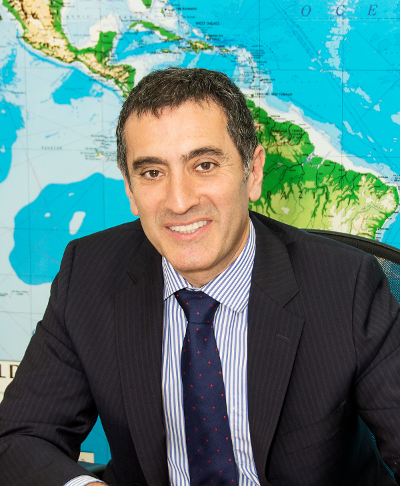 Babak Abbaszadeh
Babak Abbaszadeh joined Toronto Centre for Global Leadership in Financial Supervision (Toronto Centre) as the CEO in 2010. He is responsible for all aspects of the organization's strategic, capacity development, financial management and operational activities. Babak builds partnership agreements with the leadership of national and regional central banks, supervisory authorities globally, international standard setting bodies, regional development banks as well as the IMF and the World Bank. Babak has overseen the expansion of the Toronto Centre's programs to all sectors of financial supervision with respect to financial stability and risk based supervision as well as the growth of the Centre's programs in consumer protection, financial inclusion and digital finance. With more than 27 years of experience in public policy and stakeholder relations in the private sector, government agencies, and NGOs, Babak has held senior roles in highly regulated sectors such as financial services, energy, and natural resources. Prior to joining Toronto Centre, Babak held leadership roles in Canada Pension Plan Investment Board and Sun Life Financial. He was also the chief of staff to two Ministers of Energy in the Government of Ontario, where amongst other responsibilities he represented his Ministers in various decision making forums with the federal and subnational (provincial and state) governments in Canada and the United States.
Panel 2: Financial Education and Inclusion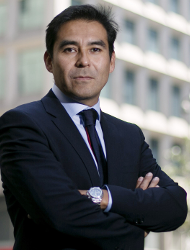 Eric Parrado
Eric Parrado is the Chairman (Superintendent) of the Superintendency of Banks and Financial Institutions of Chile. He is also a Professor at Universidad Adolfo Ibáñez and a member of the Global Agenda Council (GAC) on Latin America of the World Economic Forum (WEF). He was a member of the Financial Committee of the Chilean Sovereign Wealth Funds (SWFs) and a member of the GAC on Long-term Investing of the WEF. He was an international consultant with the International Monetary Fund, the World Bank, the Inter-American Development Bank, and directly to governments and central banks.
Mr. Parrado was the former International Financial Coordinator and advisor to the Minister at the Ministry of Finance of Chile between 2007 and May 2010. He oversaw the resources of the Chilean SWFs as well as other government surpluses. Under his direction he built a strong institutional arrangement for the management of Chilean government' resources. He was particularly important to develop and promote the international code and principles of best practices for SWFs in the world. His active role in this international discussion helped to call this code internationally the "Santiago Principles".
Mr. Parrado holds a Ph.D. and a Master of Arts in Economics from New York University, and a Bachelor in Economics from the University of Chile. Mr. Parrado was selected by the WEF as one of the 2011 Young Global Leaders.
---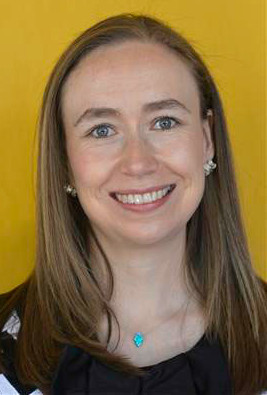 Diana Mejía
Diana Mejía is a Senior Specialist in Productive and Financial Development at the CAF- Latin American Development Bank. Prior to this position, she worked for the Bank of the Republic (Colombian Central Bank) where she was the Director of Economic and Financial Education and the Director of Institutional Communication, among other functions.
She is an economist with a master's degree in economics from Universidad de los Andes in Bogota, Colombia and has a master´s degree in public administration from the Kennedy School of Government at Harvard University.
In her 15 years of work experience she has participated in various projects on financial inclusion and financial education in Latin America including projects that measure the financial capacities of the population in various countries from the region, as well as having advised national governments on the design and implementation of national strategies on financial inclusion and financial education. She has also led projects on innovation, productivity and technical and vocational education and training in several countries in Latin America. She has authored several publications on the subject.
---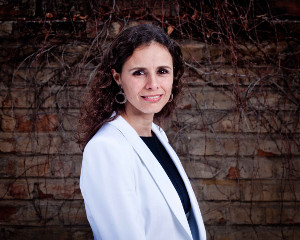 Andrea Bentancor
Andrea Bentancor is the Executive Secretary of the Financial Inclusion Commission and the Director of Gender Affairs of the Chilean Ministry of Finance. She has an MSc in Economics and a PhD in Applied Economics, both from the University of Wisconsin-Madison, United States.
She has a bachelor in Economics from Universidad de la República Oriental del Uruguay. Her work and research has been dedicated to social policies, inequality and job markets. She has studied the relationship between gender, labor and financial markets. She won First Place for her work on the development of social protection and policies of the Global Development Network (GDN) in 2013.
Bentancor is a former Fulbright scholarship recipient, and was a former Director of Chilean non-profit organization in Chile and an Economic Consultant of Deloitte in Uruguay.